Thread Cleaned 21st March 2012 by Royalbody
Brittany (she went with just one name) was active in porn from 1989 through 1991, performing in about 60 titles. Brittany was the older sister of pornstar Paula Price so some people called her Brittany Price. She also went by the name Brittany Enright or Tiffany Enright. Brittany had a voluptuous curvaceous feminine body and she had a sexy face as well.
I found these scenes at other forums posted by drwango and others. It was a challenge to find her clips because she only used one name and many girls use the name Brittany. If you have additional scenes of Brittany please share them. These pictures are not all from the scenes I've posted, just provided to give you an idea of what Brittany looks like. Check the multi-cell previews below for a preview of each scene.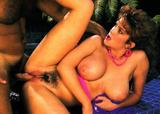 Brittany's webpage at the Internet Adult Film Database (IAFD.com):
http://iafd.com/person.rme/perfi...f/brittany.htm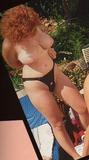 Dead megaporn links post removed - RB