Cleaned Dec 2012 - Smallwoodenruler
Aspen Brock
Performer AKA Tabitha Taylor, Tabitha Tyler
Birthday: August 05, 1972
Astrology: Leo
Birthplace: Chapel Hill, North Carolina
Years Active: 1999-2004 (Started around 27 years old)
Ethnicity: Caucasian
Nationality/Heritage: American
Hair Color: Brown
Measurements: 34B-??-??
Height: 5 feet, 6 inches (168 cm)
Weight: 99 lbs (45 kg)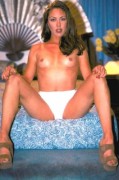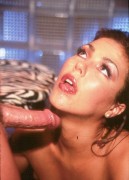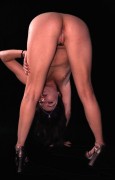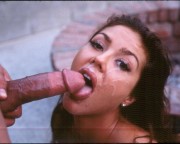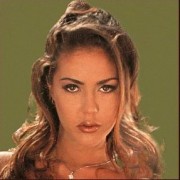 BIO
Aspen Brock was a true hard-body whose tiny-breasted, all-natural figure was the picture of young-looking beauty. She sported one of the best backsides in the business.
Her parents divorced when she was two. Her father was wealthy and he moved to California but she stayed with her mother. Finally she moved with her mother and step father to Miami, Florida.
Different biographies and interviews about her tell different reasons to getting her into porn. She married with porn star Buck Adams and divorced.
Porn Star Aspen Brock's a petite, brunette fireball fox with a no holds barred let it all hang out attitude. She's never been one to 'hold back' in the shadows she commands full attention, with no make–believe actions to be seen.
On and off screen from one set to the next were rampant displays of near "out of control", sex crazed performances.
The next job was never hard to find her spirited appeal and sexual mystique sprung her forth into a high paced career like she never imagined.
Aspen Brock's stepped up to the task with her incredibly tight body and delivered the dreams to the hardcore fans. Surprising with an outwardly reserved look that such complete rage-like passion came from those innocent little brown eyes. The transformation seemed nearly unreal as the scene progressed from actress to action; there was no mistake about it you were in for a carnal treat.
Aspen Brock first got into hardcore in the late 90's. She took off quickly and drug no past with her living each day as it came. She slowed for no-one with no regrets and married then producer Buck Adams as a seemingly natural step up in the industry.
This high energy bunny scorched the set in over 45 titles during her four-year stretch in porn. Aspen was one of the most passionate starlets around, willing to take on any scene that came her way.
Aspen appeared in many anal, girl – girl, interracial, gangbang, golden shower, and facial scenes, showcasing her passion for bawdy rampage. Aspen kept up the pace till mid 2003 with her sizzling, unique performances. With many accolades and tears she left a permanent impression on fans and the rest of the industry alike.
http://iafd.com/person.rme/perfi...spen-Brock.htm