Maybe this should be posted in the Adult Humor section, but I really don't know how funny this is. In any event, porn seems to be getting out of hand. And I don't mean that in a good way. Maybe coming from a female perspective I am off base here when it comes to my views on straight porn aimed at the male population, but I would think a few truisms would exist. For one, the male talent is a necessary evil. So the male talent should kind of lay low. Well, that won't be the case in the pics I post in this thread. And most of the pics posted will be from 'mainstream' sites. Which makes you wonder if the industry is whacked, or if the viewers are getting a little out-there?
I think mimes in porn is a bad idea.
I think zombie porn is way over-rated.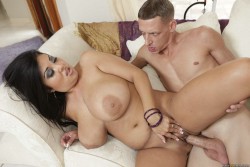 Ummm, it is difficult to comment on this one.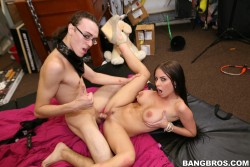 Female porn stars with bikini lines=OK
Male porn stars with bikini lines=
Not
OK.